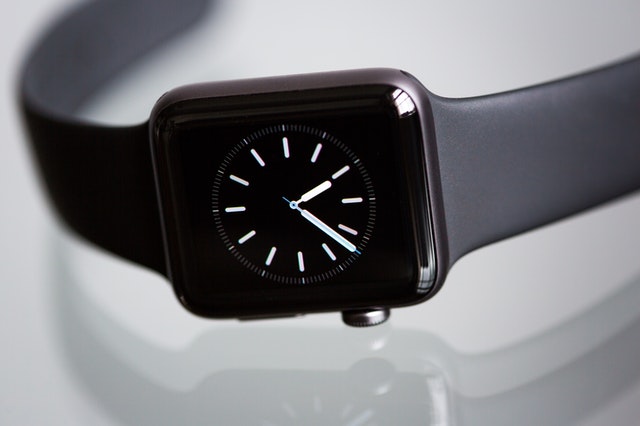 A few years back smartwatches were something many people didn't understand. The scene has drastically changed over the last few years. The world of wearables has expanded like never before. It offers an interesting assortment of smartwatches that are packed with features that have a practical use. Many big companies have now ventured into making high-quality smartwatches. 
Many people still question the need for smartwatches. If you are reading this article, you have most probably already understood the importance and need for wearables. Wearables have made life easier and convenient for many. But, with the steady influx of a broad array of smartwatches, it is difficult to choose the perfect one for you. Don't worry we are here to help you with everything you need to know before buying a smartwatch. Let's take a look at what smartwatches do and which is the perfect one for you. 
Smartwatch basics
A smartwatch is a device that, of course, tells you the time and performs extra functions like connecting with your smartphone to show you notifications, tracking your fitness or reading your heart rate, and much more. It can also control your phone. The wide range of smartwatches offers a wide range of functions and features. Smartwatches are installed with prompt and high-end artificial intelligence that understands your preferences and your schedules. Smartwatches can be customized according to the person using them. Smartwatches are fun tiny devices that can do a lot of complex tasks.
1. Compatibility
The first thing you need to know about smartwatches is that they have to be compatible with your smartphones. It has to pair with your phone to give you updates and do things that you would usually do with your phone. Smartwatches can show you notifications from the phone, let you change songs, or even answer calls that you would otherwise get on your smartphone. 
Compatibility is an important aspect to look for in a smartwatch, you will miss out on important system updates if it lacks compatibility. An Apple smartwatch is only compatible with an iPhone so make sure you opt for a smartwatch that pairs with your smartphone. Other smartwatches from Samsung, FitBit, Google are compatible with Android phones, users need to install companion apps for easy access to all features.
2. Price
Many smartwatches are affordable yet deliver a great user experience. Depending on what your budget is you can get smartwatches from $200 to $400 which will be a mid-range device that will have all the features you require for your daily usage. Then there are budget smartwatches for $100 to $200 that are friendly on your pocket and provide basic features. Expensive devices offer extra features like onboard GPS, NFC, or music storage that other budget smartwatches do not provide.
Many companies also make exclusive smartwatches that are high-end and customized for a special section of users. Those watches can cost anywhere between $400-$500. They are designed especially for athletes or people who need special features. The niche luxury smartwatches are also available for anyone who has the money to spend on a fancy watch. They usually do not have any special system features but have superfluous cosmetic features that are only used as an accessory and to display one's financial status. These luxury smartwatches can cost $1000 and upwards. You would pay for the brand name instead of the features that it has to offer. 
3. Battery Life
It can get frustrating to have another device run out of juice in situations of need. You don't want your smartwatch also dying when you need it the most. Smartwatches are life-saving when you have things to do on the go. The battery life of a smartwatch is a really important feature that should check for before making a purchase. 
The vast assortment of watches these days varies in battery life. Many offer days and up to 5 to 7days of battery life. Generally, the smartwatches that support week-long battery life have limited features to save battery or come with a large battery. Watches that use Snapdragon Wear 3100 processor give extended battery modes. They can last for almost 5 days on a single charge though you will have to compromise on turning off many features that defeat the purpose of wearing a smartwatch. Other fitness watches support weeks of battery life but they usually do not have great quality displays and lack expansive features. 
4. Fitness tracking
This is another feature that concerns many first-time buyers. Fitness tracking is one of the major reasons why people are interested in smartwatches. A good smartwatch should be able to track your fitness activities without any errors. Smartwatches that can count your steps, monitor your heart rate, check your SpO2 levels are valuable. It can also send alerts when there is a drastic fluctuation in your stats. 
Some wearables also have in-built GPS that is great for tracking your rides or runs. Smart wearables these days are also water-resistant designed for swimmers and some clumsy individuals. Many smartwatches have advanced fitness tracking systems like the Apple watch that can measure ECG as well. The more advanced the fitness tracking is the higher the cost of the smartwatch, make sure you choose a smartwatch that fits your fitness need. 
5. NFC
This is another important feature to have on your smartwatch that allows you to make payments through your watch. Just hold your smartwatch against an NFC reader and pay for your cuppa joe without having your wallet. This eliminates the need to carry your phone or wallet to make payments and gives you a truly hands-free experience. Different watches have different payment systems like the Apple watch uses Apple pay and Wear OS uses Google Pay. 
Conclusion
Knowing these 5 things before buying a smartwatch will help you get the best smartwatch for yourself or your family. Smartwatches have been a wonderful innovation for people who love to get maximum functionality from smaller devices. They can make your life easy and motivate you to make healthier choices. With limited yet powerful features it is a great device that allows focused task management. These 5 important features will help you narrow down your search for the best smartwatch that suits your needs.