It doesn't really matter if you use procrastination in this equation or not, but the truth is that you will surely have a ton of free moments during the day and night. Or, if you are at work, you'll just make sure to create that free time by performing all sorts of not-work-related activities that will keep you entertained.
In this article, I will have for you a few suggestions on fun ways to spend your spare time: or places and activities for your entertainment. You might have tried some of these, you might be an expert – but there are still a lot of people who need this advice, so let's make life easier for everybody.
So without further ado, here are four things you can do online when you have spare time and you're looking to get entertained:
1. Stalking is fun

I'm not talking about that "going to slap you with a restraining order" type of thing, but something a lot more fun and completely harmless. Log in to your Facebook account and start stalking people you've never talked to in years. Think about your ex girlfriends or boyfriends, colleagues from high school, long lost friends or whatever. Make a list, log in to your account and have fun learning everything about their lives!
Pro tip: Create a fake account and add them as friends in order to get access to information they only share with friends. More photos and status messages for you. But please, make sure you never use and abuse this and do it for fun only!
2. Play flash games onlin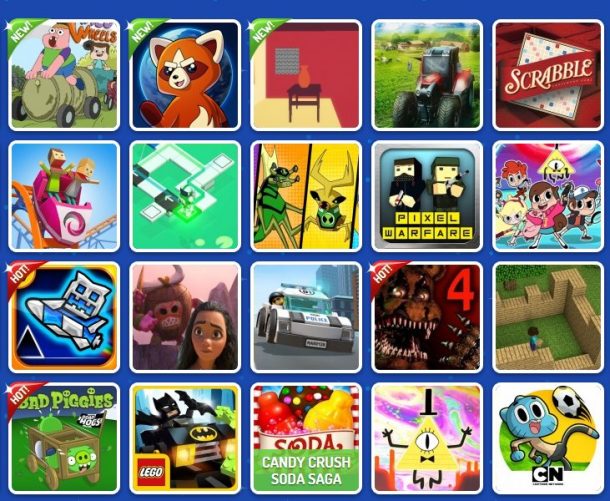 I know that you have a smartphone that can handle any type of game, but nothing compares to living it like it's 2008 again and loading up some insanely fun flash games. The truth is that there are a ton of hidden gems that you can play online on websites like Joy Land which are not available on mobile. Or if you prefer, you can always enjoy a recent hit and start an Agar.io game or maybe test your skills in a Mario title!
Pro tip: Make sure you try great games like Russian Car Driver, Masked Forces or Slither.io
3. Find birthday-related music

Have you ever wondered what song was the number one hit the day you were born? Or maybe when each of your parents was born? Maybe your grandparents? This is an absolutely amazing feature and not only that it can tell you a lot about your life – if you believe in such occurrences – but it can definitely put a bunch of great new songs on your playlist. And you can always turn this into a game by adding other people to the mix. You can do this over at PlaybackFM.
Pro tip: You can even use the same website to find out what was the number one song when you were conceived. Freaky!
4. Google yourself
People don't really Google themselves too often and on many occasions, the results can be impressive or just hilarious. Try this for a nice round of fun – or to learn that your ex really hated you and was never afraid to say it on her blog.
There are a ton of things that we can do online when we have some spare time, with some better than others. If wasting time is what you need, then the internet definitely has something for you and in many occasions, it's something extremely creative. I hope you enjoyed our suggestions!