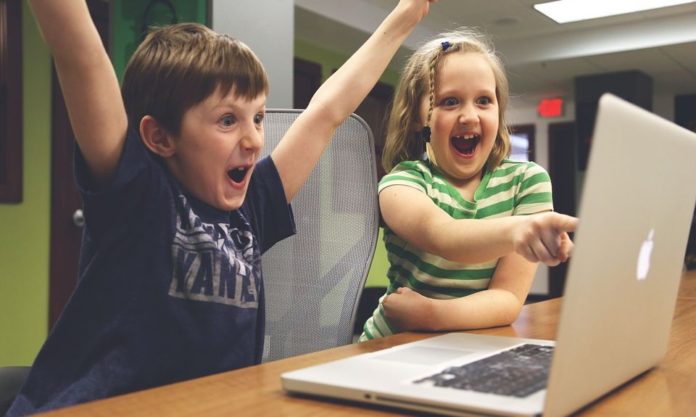 When you hear about all the suicides and bullying that is related to online activity it could be truly frightening to think about letting your kids game online. This is not to even mention all the predators that could be hanging around. It is possible that you could restrict your kids from gaming online at all, but in today's world this might not really be feasible or practical. Kids can get online and game at just about anywhere including school and the local library. So, how do you go about letting your kids play online, while making sure that they are entirely safe?
Protecting Your Kid's Personal Information
One of the biggest selling points of most consoles in today's generation was the fact that kids could access their twitter and Facebook accounts right from their console. While this might seem like a neat feature, it really lets player know more than they should about your kids. Your kids might vulnerably have listed all their personal information on these accounts, which could reveal their real name, location, and where they go to school. This is why it is imperative that you look at your child's social media accounts and make sure this information is either restricted to certain users or completely blocked altogether.
Putting In The Proper Research
There are a lot of violent games out there on the market that displays blood, guts, gore, and cussing. These games aren't like two suits spider solitaire, but they are much more involved. Sure, these games are required to be rated with an ESRB rating, but the truth of the matter is that sometimes these ratings are vague. Not to mention that with all the online play and updates it can be truly hard to give a game the rating it deserves. This is where your part has to come into play. You need to make sure that you are putting in the legwork and doing the research to see just exactly how violent the games are that your kids are playing.
Parental Controls
Children are known for venturing into websites that they are not familiar with. Some of these websites are unsuitable for small children, as they contain graphic content. Believe it or not, there are also online games that contain graphic content and explicit language. As a parent, it will be up to you to prohibit your child from playing these games. But, how are you going to do this, since there is no way you can monitor your child's online activity around the clock?
The best way to be ensured your child is not venturing into websites and playing games with graphic content is parental controls. There are a variety of parental control apps available for download that will give you the ability to block your child from specific games. Once you download the app to your mobile phone, tablet, PC, tablet or iPad, you will be in full control of your child's online activity.
Open Communication
It is important for parents to sit down with their children, before they venture online for the first time. This conversation should include the dangers of the Internet. To make this conversation stick in your child's brain, you will need to set rules for playing games and browsing the Internet.
In addition to the rules and initial conversation, you will need to keep a door of communication open. Encourage your child to talk about their online experiences, especially those that pose danger.