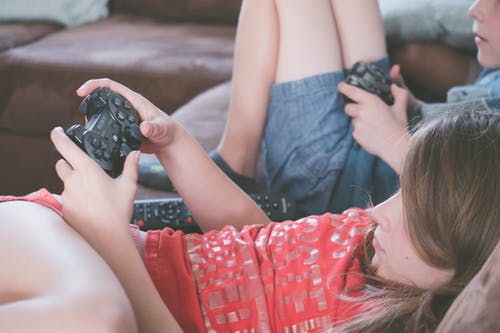 Creating a video game is an expensive affair that can cost you an arm and a leg. In case you intend to develop these kinds of games, it's critical to understand the process and how you'll spend the money. Even the most expensive games ever made must pass through these processes. The expenditure you incur depends on multiple factors, as highlighted and explained below.
Type of games
Multiple kinds of video games exist. The development cost of any game depends on its type and the complexity of the building. For instance, there are simple, Triple-A games and complex Massively Multiplayer Online (MMO) matches. The development of simple games like Flappy Birds can cost $0-5000, while sophisticated games like GTA 5 can cost $265 upwards.
The development team
There are various professionals involved in game development. For instance, we've designers, graphic animation professionals, Sound designers, and others. All these roles require a salary based on the kind of game they're developing. For instance, an average game developer can earn $113,500 annually.
Testing
Testing is an essential process in the game creation procedure. Before the game is released to the market, QA engineers test its functionality, regression, and safety. At the testing stage, any bugs are cleared before deploying the game. An average video game tester in the market can earn $53,030 annually.
Software, licenses, and information required for game creation
Although there are free options for paid software, there are various elements that may need money. These include 3D Max, Adobe Photoshop, and Maya. Currently, the price of Unity 3D is $125 monthly. For each platform to apply, you need to purchase a license.
Libraries, Plugins, and Templates
Multiple libraries hasten the procedure of game development. While most of these elements are free, you should get prepared to pay for the others.
Intellectual property
In case you want to develop a game that's similar to the one already in the market, you should buy rights to the brand. If you're going to use specific celebrities, you should also obtain their brand.
Tools required
There are multiple pieces of equipment you require while building video games. For instance, you need hardware for development and for the creation of the games.
You need to purchase such tools as Nintendo, iPad, Wii, and others for game development. There is a cost associated with buying these tools and shipping them from where they're found. You should also consider buying appliances that support particular versions of gadgets. For instance, for iPhone 5th version, you should purchase 5,6,10 and others.
When creating content, you require tools for motion tracking and the studio where the recording will be performed.
The overall cost of game development
The total cost of game development can vary from project to project. The caliber of the professionals you've got, the game's complexity, and the cost of equipment all add up to the final figure. Whereas a simple video game can cost you $500, a complex one may go for up to $300 million.