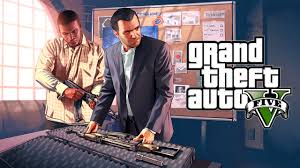 Grand Theft Auto V's parent company Take-Two Interactive's CEO Strauss Zelnick stated that his company makes the effort to prioritize compelling content over money making; unlike their competition. In speaking at a Credit Suisse 2013 Annual Technology Conference, Zelnick explained that if you create great content consumers will acknowledge the fact and purchase your product.
"I have always been a believer in every entertainment business I've been in, that if you start by making consumers really, really happy, there's always an option to make money on that basis," Zelnick said. "Many of our competitors really do think first about monetization and second about what they supply; we think first about what we're supplying and second about monetization."
Zelnick was asked about the worrisome micro-transactions that are present in GTA Online. Zelnick believes it exists to allow the opportunity for players to purchase small items that can "enhance" the experience.
 "We've announced that we've sold-in over 29 million units of the title. I feel like we've gotten well paid for our efforts. Our focus with GTA Online is to delight consumers," Zelnick said. "The goods that we're selling in the game are intended to enhance the experience first and foremost; we are charging money for them, but the way we do business at Take-Two is first and foremost driven by this desire to delight consumers. That's why we have the highest Metacritic rating in the business for the past five years. And not just because we're altruistic and we love doing it. By the way, we really do love doing it; we're passionate about it."
But Zelnick did admit that his company still has much to learn when it comes to micro-transactions.
"We're new to this business. Unlike some of our competitors, we are new to it and we're not afraid to be honest about that," Zelnick said. "We didn't build a massive infrastructure in advance of GTA Online. We had some glitches along the way as a result. As a result we kept the costs extraordinarily low as we explored this new marketplace."
Grand Theft Auto V has quickly become the biggest selling piece of entertainment of all time. The game is also the best overall reviewed title of the year.
(Source: Gamespot)