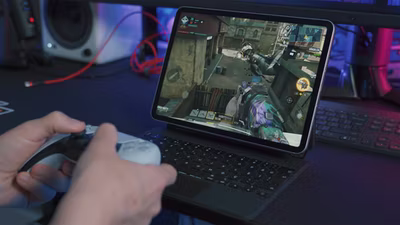 If you are a gamer but haven't got a computer or laptop that's good enough to play the games that you enjoy, then it's time to start shopping around. It's definitely a good idea to buy a gaming laptop instead of a computer because they're easy to carry around, store, and use. But how do you find the perfect gaming laptop?
There are lots of things that you need to consider, from cost to the laptop's manufacturer. If you don't think about these things, then you will end up buying a laptop that's either poorly made or that isn't good for what you need it for.
This article will break down and explain how you can buy the perfect gaming laptop:
Specifications
The first thing that you need to consider is the laptop's specifications. You can find a very high spec laptop for under $800 if you shop sensibly. Don't automatically assume that a laptop with a higher price tag has better specifications than one that's cheaper, do your research. Every gamer's ideal specifications are different, so shop around and try to find one that's perfect for you. Read reviews, check out the product description, and establish what specs you need to run the games that you enjoy playing.
Manufacturer
You also need to think about product manufacturers. As you are likely already aware, some companies make better computers than others. What you might not know however is that there are lots of online manufacturers and retailers who make quality laptops, whose names you may have never heard of before. It's definitely worth exploring your options in terms of manufacturers so that you can find the one that's right for you. Try to find a manufacturer that's built their name on reliability, honesty, and most importantly, quality.
Reviews
As mentioned previously, it's crucial that you explore product reviews before you commit to buying anything. Reviews can give you a glimpse into a product's quality and usability. If reviews are bad across the board then it's an indication that you should avoid the product. Bear in mind that manufacturers sometimes publish false reviews in order to entice buyers into shopping with them. It's easy to spot fake reviews if you know what you are looking for, however, so conduct some research into what the key signs of a fake review are.
Materials
The materials and components that your new laptop is made from are also important. Many laptop buyers don't pay any attention to the materials that their laptops are made for, and this sometimes results in their laptops deteriorating faster than they perhaps would be if they were made from more quality material. In order to avoid having to buy a new laptop a short time after purchasing your new one, make sure that you do some research and try to find a laptop that's constructed from quality materials, using high-quality components that haven't been recycled.
Improvement
If you have a little extra money, you may be able to improve your laptop's specifications. You can either do this with the laptop's manufacturer or privately with the help of a computer repair specialist – or even yourself. Make sure that the laptop that you buy gives you the ability to improve upon its features, however. You should be able to add additional memory, for example. If the laptop does not allow you to do this then you should perhaps look elsewhere for another product. Customizing your laptop is a great way to expand upon its features while saving yourself some money.
Extras
In addition to being able to improve your laptop, it should also give you the option to add a few extras on, such as improved memory, a better graphics card, and insurance. It's very important that you get insurance and protective coverage, especially if you are spending a lot of money on a laptop. You never know when an accident might happen. If you aren't insured, then you won't be able to get your laptop repaired and replaced. Laptop repairs and replacements can cost a lot of money. If you are on a reduced budget then this can be very problematic.
Packages
You should be able to buy your laptop as part of a package, which includes additional items like a keyboard, mouse, and headset. It's always worth exploring your options and trying to find a laptop that allows you to buy a package so that you can get more for your money. As already mentioned, laptops are expensive, as are other accessories and items related to laptops, so by getting a package deal you can save yourself a lot of money. Some laptop manufacturers will throw in a complementary mouse, headset, and keyboard with every purchase that you make.
Buying a new laptop can be very stressful, especially if you don't know what you are looking for. 
With this article's advice, it doesn't need to be anymore. Make sure to look around, explore your options, and conduct extensive research.