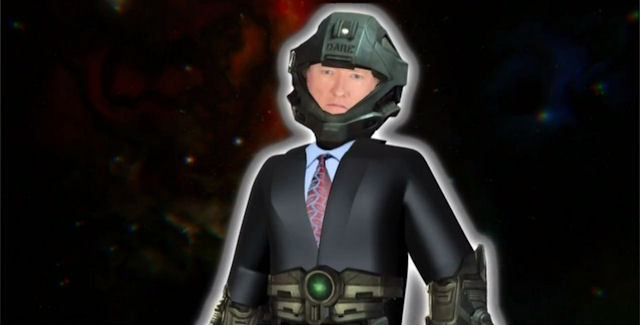 The Halo series is famous for the number of Easter Eggs the developers have "planted" inside and Halo 4, despite not being developed by Bungie, has a lot of Easter Eggs as well, some of them extremely interesting and fun to find.
To make things easier for you, I have decided to create this list of Halo 4 Easter eggs and show you the hidden secrets in the game, as well as some video instructions on where to go and what to do to get them (usually by moving away from the main campaign, but I doubt that is a problem). So let's check out all the Halo 4 Easter eggs that were uncovered until now!
Conan O'Brien & Andy Richter Easter Egg
HoloHump Easter Egg (T-bagging or Humping Hologram)
Red VS Blue Easter Egg
Halo 4: Double Rainbow Easter Egg
Halo 4 Easter Egg: Dawn (Collector's Edition Easter Egg)
And these are the Halo 4 Easter Eggs discovered right now, I am sure that more will follow, so don't hesitate to let us know if you stumble upon a Halo 4 Easter Egg!