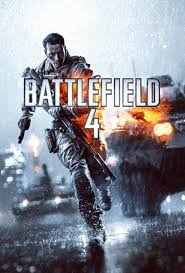 The launch dates for the Battlefield 4 Beta have been confirmed by EA and DICE, and early access gamers can start playing right now on the PC and Xbox 360.
The Beta on the PC has officially gone live, with the Xbox 360 slotted in to go live between 2-6 AM PDT (10am – 2pm BST) worldwide.
PS3 players will have to wait a little longer with their Battlefield fix; with the launch times being stated as being between 3pm – 7pm BST and 4pm – 8pm CET. North American PS3 Battlefield fans will be getting early access at about 3pm – 7pm PDT. These times for the 360 and PS3 are not concrete, as the release is controlled by Microsoft and Sony.
Everyone else can get in on the Battlefield 4 Beta come 4th October, with the times being predicted as:
•PC: 1 AM PDT/9 AM UTC (9am BST)
•Xbox 360 worldwide: 2-6 AM PDT (10am-2pm BST)
•PlayStation 3 (Europe): 7-11 AM PDT (3pm – 7pm BST)
•PlayStation 3 (US): 11 AM PDT (7pm- BST)
The Beta allows players to experience two game modes: Conquest and Domination on the Siege of Shanghai map, described by DICE as possibly the 'most Battlefield-y map ever, and will allow players to experience Levolution, a system which means the map is ever changing, from taking down skyscrapers to the changing sea levels and reduction of visibility. DICE has described this system as a concept that means "no two games are ever the same." You can find out more details on the Beta here.
The Beta will run until the 15th October ahead of the release date between the 29th October and 1st November.
[Source: Battlefield Blog]