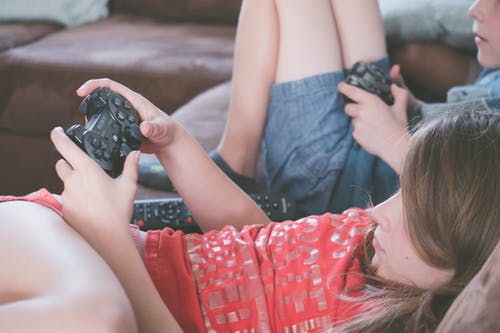 The world has moved digital in these pressing times. This situation also placed the idea of social distancing and staying at home. Stay at home has taken place and is in full swing, and with kids at home, it's hard to work and manage them as well. The fear of letting them play outside due to the pandemic makes you wonder what to make your kids do while you work.
What would you say if I asked you to make them play video games? I know this is a scary idea to picture, but hear me out. With everything turning digital, and with social distancing in place, one of the ways to keep the children occupied is by allowing them to play video games. But, I mean educational games that are available for children. I know this is unconventional, but this would also help your child learn while keeping them entertained and busy.
Now you would think okay, this might work but what gams do we let them play, well do not worry we have a list of four games for you to allow your child to play and keep themselves occupied.
Four educational video games for children
With the growing problem around and being bound at home, children cannot communicate with many people and work on their words and vocabulary. Therefore a game that would help develop vocabulary in children is My Word Coach. The game is mostly vocabulary based has small games such as the player needs to fill the missing letter or select words that have the same meaning. This game can be played on various outlets and shall keep the child busy and learning. Beware, they might start throwing words at you, meaning to which you might not know as well.
National Geographic Challenge 
This game challenges the players through quizzes and is based on the themes of history and geography mainly. You start the game and form a group consisting of four players. You have to answer questions throughout the game in various parts of the world and our timed. The game attracts children with their questions and graphic visuals. The parents can play with their children and learn with them as well. It's a game with such great educational value.
The game makes your children young archaeologists who assist Professor Layton on her adventures and solve mysteries. On the way to solving the puzzle, they learn a lot from Professor Layton. The game helps increase the memory power of children and make them critically evaluate things. Let their young minds run free and uncover the mystery that lay ahead.
Math is a subject that is feared but can be fun and exciting if thought right. Presenting Eloh that trachea critical thinking and teach basic trigonometry to your children. The sounds and each level getting harder adds to the excitement of the game. Download the game and let the young minds learn and explore.
Final Thoughts
These games are fun, and parents can play with the children as well. Do remember to regulate their time and content while they game. Apart from that, let them have fun, explore, and learn.