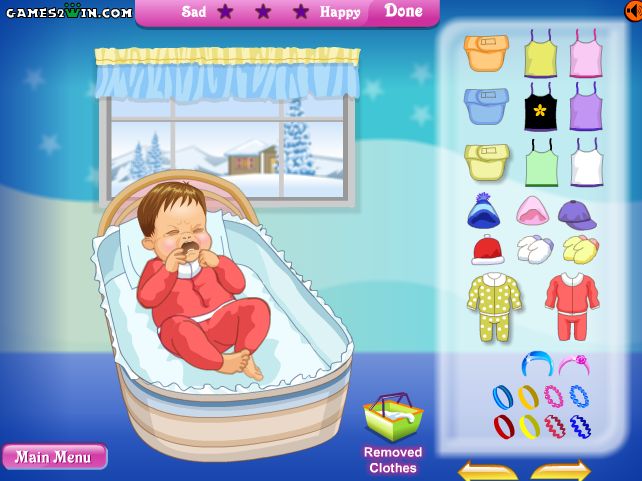 There are many write ups on baby games online which are hit among internet gamers of all ages. Babies! Everyone loves them. The grouchiest of the people fall for a baby for those bold shining eyes and button noses. Certainly there is something about babies that draws people in and provides an appeal universally. In short, babies are cute.
Let us talk about some of the best online baby games that are hits among online gamers of all ages!
Bathe the Baby Game: A bath helps your baby relax and wind down. So, give the baby a gentle and fun bath time. Use your mouse to play the game. You have to first collect all the required items for the bath time: towel, toiletries, clean nappy and clothes. To play the game you've to follow the guidelines on the screen. You've to first undress the baby then put her in the tub filled with lukewarm water. Next, splash water over the baby's body gently. When you've finished, take your baby out, wrap her in a towel, put baby talc and then dress her. You have to complete the bath time before the time runs out.
Dress My Baby: Want your baby to look like a fantasy superhero? Or is it the cool and trendy look that has caught your fancy? Drag and drop the items to dress up the baby and give her the look that you've been fantasizing about for a long. You can change the baby's hairstyle and eye color too! You will see tons of accessories and clothes in the closet. You've to dress up the baby before time runs out.
Cookie Time: The baby is hungry and has become cranky and peevish. Get the smile on baby's face back with cookies. Help the baby reach the kitchen and find her favorite cookie before the time runs out. Use your mouse to play the game. Click on different objects to trigger the right events that will make the baby walk down from the cradle and crawl to the kitchen.
Kiss My Baby: Make the baby happy by clicking different items on the screen. Use your mouse to play the game. When the bay is happy give her a kiss!