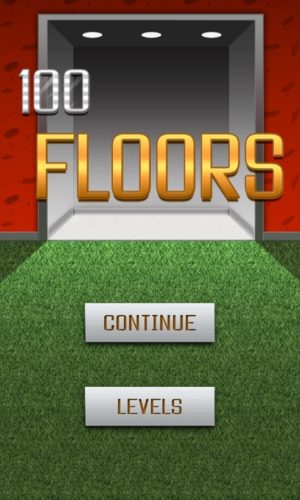 100 Floors level 45 is quite complicated and you will also need to use your inventory for it. Once you go through this level you will know that the solution was right in front of your eyes and how.
Let's walk through level 45. 
Step 1– Select the hammer from your inventory list.
Step 2– Tap on the visible silver box till it breaks.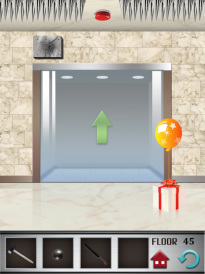 Step 3– A knife will appear on the bottom left of the elevator now.
Step 4– Select the knife, cut the rope that is holding the balloon. 
Step 5– Tilt the phone to guide the balloon towards the red button. You can now access the next floor.