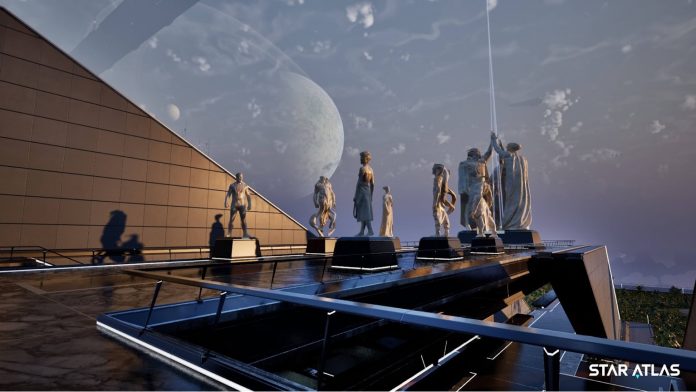 Play-to-earn games have become a hottest trend in the blockchain and metaverse, with players making large sums of money by being rewarded with cryptocurrencies and non-fungible tokens.  
The games from solana have had the most success in this trend in terms of popularity.
The Solana Ecosystem is seeing the debut of numerous NFT projects every day, and these programs' roadmaps often contain Solana-based games. Some games use their own unique coins, while others employ SOL as their preferred cryptocurrency.
Although thousands of Solana games are now available for play, we have selected a few of the most high quality ones and included them in this article so that you can skip the search. Let's talk about Solana itself first, though, before moving on to the list.
What is Solana (SOL)?
Solana is a blockchain platform designed to host decentralized applications (dApps) with high scalability, throughput, efficiency, and low transaction costs. Solana is one of the fastest blockchain networks, much faster than Ethereum and Bitcoin, which supports decentralized applications (dApps) including games, non-fungible tokens (NFTs), Web3, and DeFi.
SOL, the native currency of the Solana ecosystem, is ranked among the top cryptocurrencies by market cap and is seen as Ethereum's major rival after Bitcoin which is the top crypto with the highest market cap due to its high Bitcoin price today.
Outstanding Solana Games You Should Try
The following Solana NFT games strike a good balance about quality and NFT prizes.
Star Atlas
One of the most captivating Solana NFT games is Star Atlas. Players can explore the galaxy, mine resources, capture regions, and engage in guild fights for rewards in this RPG that combines the finest of blockchain technology with the excitement of video games.
For the first time in human history, Star Atlas will allow gamers to earn real-world money by converting their virtual in-game earnings. Star Atlas uses an in-game currency called ATLAS to maintain its ecology, pay for items, ship maintenance, fuel, and other costs.
DeFi Land
A play-to-earn multi-chain agriculture simulation game called DefiLand was developed to gamify decentralized finance. You can play games for free, advance to the play-2-earn tier, engage in multiplayer gaming, craft, and engage in trade.
DFL, the game's native utility currency, may be used for in-game trending assets, Staking and LP incentives, governance votes, and the chance for players to determine how to allocate network resources.
Genopets
Genopets is the first Move-To-Earn NFT mobile RPG in the world that rewards you for engaging in digital physical, mental, and spiritual exercise. To use in battle, create valuable items, and improve your Genopet's appearance and performance, you need to convert some of your activities into $KI or energy.
Solchicks
The most popular Play to Earn NFT and Player versus Player game on Solana is called Solchicks. Players employ Solchicks as their characters in a distinctive game metaverse, which is supported by Solchick NFT collections.
Players in SolChicks compete with their chicks for CHICK tokens. You only need a minimal sum of SOL to start playing. You'll have to take care of your chicken during the game, form a relationship with it, and, of course, utilize it to fight other chickens to advance.
Cryowar
A real-time, multiplayer battle game based on talent rather than how much money you put into it, Cryowar is available for free to play. The game is an immersive visual experience that puts your ability to the test with mobile visuals that are comparable to PC gaming quality.
The CWAR utility token is required to play Cryowar. All in-game NFTs, such as skins, lands, and other accessories, are purchased using this currency.
Zoolana
Zoolana is a collection of non-fungible tokens (NFTs) that have been built on the Solana blockchain. It is the first mobile game to allow players to earn rewards through play.
In a futuristic fantasy world, players will deploy deadly armies and skilled in-game heroes called Zanis to strategically battle their rivals while acquiring in-game goods that will be traded on the Solana blockchain.
Aurory
One of the most popular games on this blockchain is Aurory, which takes pride in being Solana's first-ever AAA game. While enjoying the benefits of Solana play-to-earn games, players can engage in action and fantasy in this RPG.
Players capture cryptographically unique creatures called Nefties and use them to form teams for battles with other players. Additionally, it permits players to acquire Aury (Aury) tokens through various game types and then swap these tokens for other NFTs or fiat money.
Final Thoughts
The P2E NFT gaming scene continues to perform better than anticipated year after year, and this sector has been further encouraged by Solana's success, which represents a radical shift in blockchain gaming.
Because Solana, a cryptocurrency, is used to fund decentralized network transactions, it has grown to be a favorite among game creators for both game development and in-game transaction processing despite the increasing Solana price.
The development of the blockchain game in the Solana ecosystem and the appearance of new games that aim to top the leaderboards will be intriguing to watch as time goes on.