I will start with the incredible conclusion I drew after trying out the Bluedio T5 Wireless Bluetooth headphones for a few hours: they're absolutely amazing! I could never believe that headphones that sell for such a low price can offer a flawless performance like these do! I was stunned and happy at the same time.
How did I end up purchasing the Bluedio T5 headphones? This is, after all, not the brand name you'd start searching for when looking for anything new, right? Well, thanks to Gearbest – the online shopping platform offering heaps of cheap products, I stumbled upon them and upon closer inspection I decided to just give it a try.
Grearbest is a website that sells mostly no name, made in China products and for some reason everybody (including me until recently) believes that these are low quality products just because they are so incredibly cheap. Which is not the case – at least not when you do your homework and a bit of research.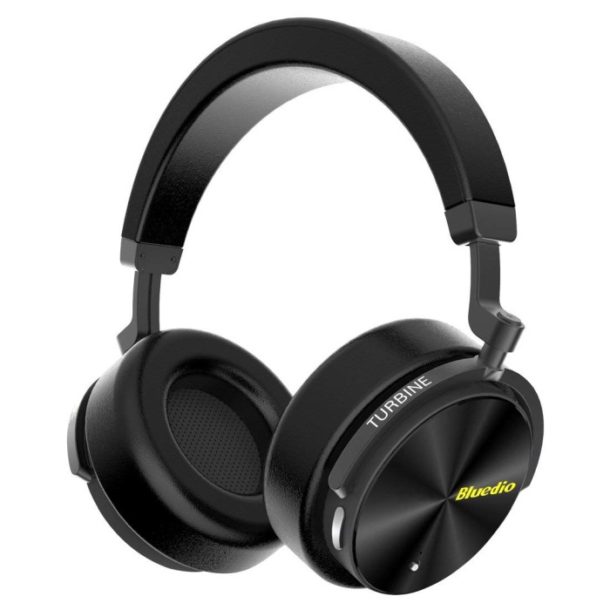 Take the Bluedio T5 headphones that I got: at the moment of writing, they're on sale on Amazon for around $61 (still cheap!), but on Gearbest they sell for $42. Now that's a really nice discount – and we're talking about exactly the same product. So why not get it on GearBest, I said. And I am happy I did!
These headphones are absolutely amazing and there was absolutely nothing with the entire process – from the delivery (I got them relatively fast, having in mind that they come from China: less than two weeks), to the packaging and the quality of the headphones themselves. This was the first time I got something from a Chinese-based store and all the worries I had proved to be groundless.
Bluedio T5 First Impressions
I've only tested these for a few hours and I literally found it difficult to take them off. They are great for gaming, listening to music and anything else you have in mind.
They can be used as wireless, bluetooth-enabled headphones or wired, using the USB-C to 3.5mm jack cable that's provided. I played a bit with them as bluetooth headphones on my mobile and iPad as I went through my daily games and listened to a bit of music, then plugged them into my computer and experienced a couple of amazing hours playing Monster Hunter World.
These headphones deliver an amazing sound quality – something I would've never guessed possible for something selling at such a low price! The earpads are large, with comfortable cushions and they surround your ear like a perfect embrace to reduce noise coming from external sources, while the headphones themselves are extremely comfortable and pleasant to wear even for a few hours.
I initially didin't think they would feel that comfortable since they seemed a bit heavy, but it worked out great in the end.
They also come with an Active Noise Canceling option – you can switch it on by moving a button, but I decided to turn it off relatively fast since the sound quality is so much better without it. Probably it would be good if you used the headphones in a crowded space – in a plane or a bus or something similar, but if you're using the Bluedio T5 wireless headphones at home, I don't see any reason why you'd turn the ANC option on to lose a bit of that amazing sound quality.
So yes, there you have it – an article that I just had to write because I am so pleased with my latest purchased. The Bluedio T5 bluetooth headphones are cheap and absolutely amazing! Definitely one of the best purchases I've made so far this year.
So if you are looking for some great headphones that you can use for anything from listening to music (at REALLY high quality with great bass and highs and lows), to watching movies or playing your favorite video games, don't rush to spend a fortune when you get so much from this surprisingly cheap pair. Get them on GearBest now and you'll see what I mean!
Even better, the nice folks over at GearBest decided to offer a coupon for those who purchase after reading my impressions. You can use the coupon code unigamesity at check-out and you'll get a further $2 discount. Hurry up and use it since the coupon is only valid until the 28th of September!