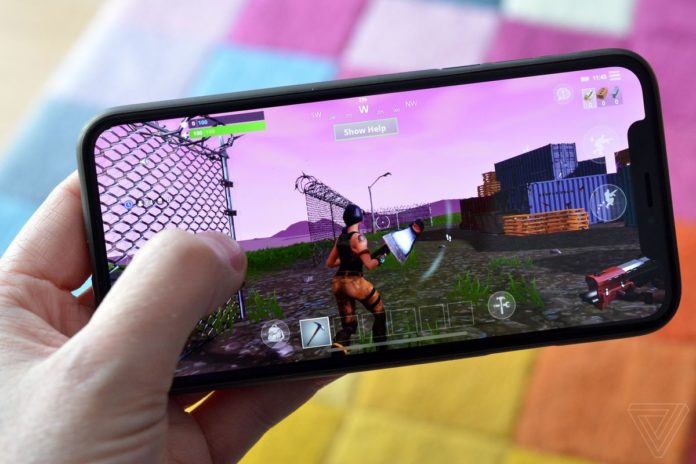 The ever-growing popular Battle Royale title has recently entered Season 2. With it, there has been a wealth of new players introduced to the game. This new chapter introduces a number of new features, some of which players may well be unaware of. One feature in particular is the ability to throw Fortnite Items. Specifically, the ability to throw your shield, and healing items. So whether your focus is honing your skills on Fortnite Battle Royale, or even if you want to browse the Fortnite shop, the following guide is worth taking a look at.
What is Shield Potion / Item throwing?
Epic Games has a feature in Fortnite that revolves around Battle Royale healing. So whether it is a big shield, a mini shield, or standard healing items, you will be able to share them with any struggling teammates. A lot of the focus of the game is not just getting your hands on your favourite Fortnite skins, and trading at will. Getting that coveted victory royale is often pivotal to competitive, and casual players alike.
Having the ability to use your sight to throw a healing item to comrades in need could be the difference between victory, and defeat. Its not only a great thing for your teammates, but could also snatch you from the jaws of death when it comes to that time.
How do I perform this technique?
So if you wish to perform this feature, then it is rather simple to do so. Simply equip the item that you want to throw, and right click on your mouse. You will want to use your sight to make sure that you are getting your aim on point also.
If you are playing on PS4 or Xbox One, then fear not. You are still able to perform this coveted technique even on the console versions of the game. If you are on PS4, then hold the L2 button and press R2. If you are playing on Xbox One, then you will want to hold down LT and press RT.
Tip
Now that you have an idea of how to throw your healing items, you may want to know what situations to use them in. The obvious one that immediately springs to is to throw your shield or medkit to a fellow teammate who may be struggling with their health. However, there is something else that you might want to consider.
If you are running low on health, and find yourself in a situation in which you will soon be knocked down, then there is a technique to keep in mind. If you have a nearby teammate in such a situation, then it may be worth your time throwing the healing items to them. This will give them more health items to deal with the enemies that are in your area, and ultimately gives them the opportunity to heal you. If they are kind enough, they may also give you your health items back seeing as you will more than likely be needing them.
Of course this may not work in all situations that you find yourself in, and takes some quick thinking to do so. But it could most definitely be a difference maker in the heat of battle. Whatever you decide to do, be sure to make the most of the ability to throw your healing items to others.
So there you have it. It is a simple technique, but now you should have an idea on how you can distribute your shield, and healing items with others if required. There are a lot of ways to get the most out of your Fortnite items, and this is just one of many. Some tips like these can elevate your skills in Fortnite Battle Royale to the next level, so it is worth keeping in mind the next time you drop from the battle bus, and head into action in one of the most popular titles of the current generation.