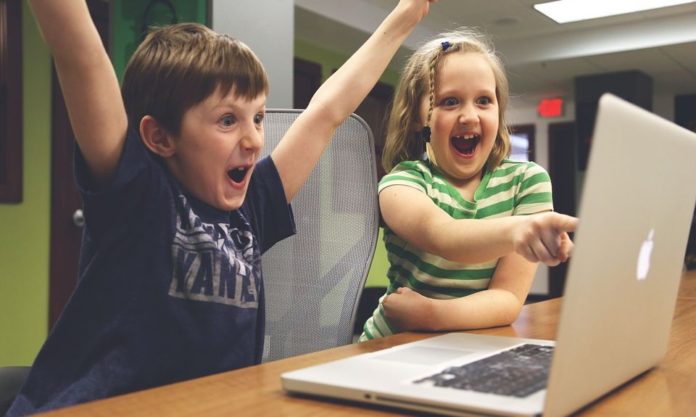 Nowadays life has become so hectic, that it has become impossible to give proper time to family. We have been sucked into this wormhole of practical life that getting out seems inconceivable. Nobody has the time to sit, talk and share with their families and spend some quality time.
This has caused the family system to collapse. Dr. Murray Bowen is of the view that we as cannot lead a solitary life away from our family. A family needs occasions to get together and form a strong bond, especially the kids and their parents.
Source: Pinterest
As most of us are busy during the weekdays, it is imperative that we find time on weekends for our kids. Here is a list of exciting things you can do with your kids during the weekend.
1. Movie Night
Watching a movie once a week with your family is a great idea. It is quite interactive for kids. You can watch movies with great themes making it a learning experience for the kids.
Pick a movie that the rest of the family members enjoy as well. Make some chips and popcorn so that the kids may be more inclined to stay till the end of the movie. You can also watch documentaries and informative programs to increase the learning of the children.
2. Barbecue
Having a barbecue is amongst those outdoor activities which will get instant approval from the kids and adults alike. Buy a small stove and some coal or get one of those fancy gas stoves from the convenient stores. A little investment will go a very long way.
You can divide the tasks between your kids and teach them along the way. This way they will get to have a bonding experience and something delicious to eat at the same time. It is a win-win.
3. Camping
Plan a weekend getaway with your family. Take them someplace for camping. If you have the resources, buy a tent, or you can also rent one. If you do not want to go far, you can always do it in your own backyard. Pitch a tent and plan different activities and games. You can make a campfire and gather around telling spooky stories. You can also teach them different life skills. They will learn to live away from their cell phones and TVs.
Source: visitgreatfallsmontana.org
4. Visit A Zoo
Children are always fascinated by animals. So it is a great initiative to take them to the zoo. They get to see different wild animals. It is both fun and learning activity for people of all age groups. It brings you and your family closer to nature.
5. Family Meal
A great way to sit down together and have fun is by having a family meal. The importance of family meal can be summed up in this great quote "A family who eats together, stays together'.
You can all pitch in and make a great show of it. This can be a teaching moment for the kids, as they will learn to value the little things in life.
6. Board Games
Remember playing Monopoly or Scrabbles? How entertaining it used to be. You can share the same fun with your kids. Nowadays, there are many board games to choose from. All the teasing and the laughter that follows will give you something to remember for the rest of your lives.
7. Play Games/ Physical Activities
Buy a Football or a Cricket bat and gather your family to have a friendly match in your lawn. You can even invite some of your extended family. This will give you and your little ones plenty of exercises. If you wish to take it up a notch, then you can go to a proper playground and make it a field day.
8. Parks
You can visit a nearby park with your kids. Take a ball with you. The kids will love it. They will run around chasing each other. You can sit on a bench or join them at your own leisure. Some parks have a mini zoo as well, which makes the visit more enjoyable. The more family members you can invite the better it will be.
9. Fishing
Fishing is a very fascinating hobby. It is true that it requires a certain amount of skill, but in the end, the result can be pretty rewarding. You will need to do some research, preparation and lots of planning, but that is what makes it memorable. You can get some supplies and just pick a location with your family. It will certainly you're your kids something to talk about with their friends, making you a popular parent.
10. Building And Painting
One of the most interactive activities is building stuff up from scratch. To do so, a person needs to have some skills with machines and woodworks. DIY projects can help your kids to learn and respect the Manual labor that goes into making something. You can start by making a DIY tablet stand. Slowly and gradually you can progress to lamps and tables.
However, if you do not have the necessary tools or the skill to do so, you can simply join them in painting. You can make simple paintings with color pencils, crayons or markers.
The advantage of these activities is that it will not only be fun but will help to polish their abilities.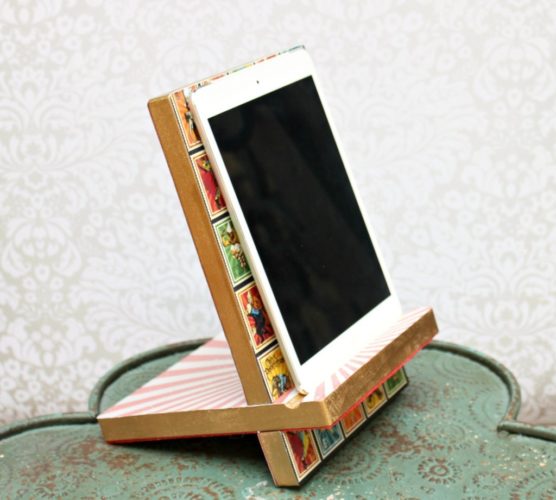 Conclusion
During the weekdays it is hard to give your kids the proper time they need. A weekend off is a good chance to make it up for the whole week. After all, growing children always need the love and support of their parents. They need someone to show them what is right and what is wrong. More importantly, they need to learn about family values so that one day they make an excellent citizen.