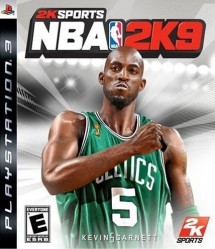 NBA 2K9 is a basketball simulation game which featured Kevin Garnett as the cover athlete. The game was developed and published by 2K Sports. It was released on October 7, 2008 and introduced Association 2.0, Living rosters and the 2K Insider. Below you will find a full collection of cheat codes for NBA 2K9 for PlayStation 3.
Cheats:
2KSports team
Enter 2ksports as a code.
NBA Development team
Enter nba2k as a code.
Visual Concepts team
Enter vcteam as a code.
Superstars team
Enter llmohffaae as a code.
ABA ball
Enter payrespect as a code.