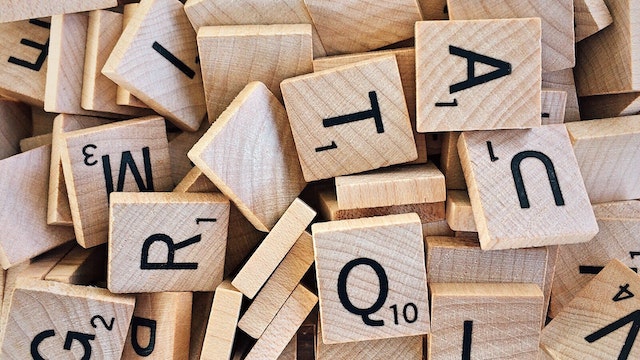 How do you keep your mind sharp? You might have read many articles on this topic because, let's admit, we all want to have a healthy and sharp mind that is on-point in problem-solving, has amazing cognitive abilities, and has great critical thinking skills. However, reading these articles reveals that there is no single way to stay mentally sharp. Some articles focus on eating a healthy diet; others emphasize reading books on mind building, whereas some consider a healthy lifestyle the secret behind a sharp mind. All these articles are right, but hardly anyone talks about how some games can also make you mentally strong and sound.
Most people think games are only for killing time, entertainment, and fun. They have nothing to do with building the mind and brain. But that's not true. Some games are like problem-solving that help you think better. These special games are not new and have been played for many years. But now, these games are finally getting their due limelight as important games for mind building.
Here are games you should play for brain development:
1. Im-a-Puzzle
Did you use to like playing with jigsaw puzzles in your childhood? Did the idea of joining broken pieces into one picture amaze you? You are not alone. Puzzles are one of the oldest games that people of any age play. Im-a Puzzle is based on completing a picture that is divided into many pieces.
You can find here pictures of hundreds of things. Name a thing, like landscape, house, garden, school, anything, and you will find a puzzle for it. If all these puzzles don't inspire you, then you can upload a picture of your choice and make a puzzle of that picture too. Isn't it just amazing?
2. Scrabble
Scrabble is another old word game that is also an amazing word game. This game has a board and tiles with an alphabet written on each tile. You have to make a word with those tiles on the board. Well, the game is not easy. Each word earns a score, so you have to make words that score more strategically. Sometimes, making a big letter is important to win big; other times, making small words benefits you more. So, the strategic nature of this game surely helps you think critically and your mind become sharp.
In case you are on the point of losing and cannot think of another word, you can take the help of word unscrambler. It is a tool that takes the help of special tournament dictionaries to suggest words. If you want five-letter words, you can choose that option and get five letter words. So, if you feel stuck, this tool is the right fit for you.
3. Solitaire
If you are a card lover, then it is impossible that you wouldn't know about Solitaire. It is one of the best card games with various variations, such as FreeCell, Golf, Pyramid, Spider, Klondike, and much more. In fact, there are more than 500 variations on this site. So, you can find a game option that suits your taste. The goal of this game is to arrange cards in the foundation cells by arranging them first in the tableau piles. Some Solitaire games have different gameplay; like in Pyramid, you have to discard cards instead of building them. So, the gameplay of your Solitaire game depends on your selected game. However, make sure you know its rules first.
4. Wordle
Wordle is another word game created by a Welsh engineer in 2020. Later, it was taken over by the New York Times. Now the New York Times publishes it every day, and whenever it gets published, it quickly starts trending because people love it.
The objective of this game is to find a five-word puzzle with six chances. It is a test of your vocabulary as well as problem-solving skills. Whenever you create a word, if it is right, it turns green. If only one word is right and others are wrong, that particular word turns green if it is placed in the right place. But it turns orange if it is placed in the wrong place. So, don't take this game lightly. It is really for people with a strong mind.
Conclusion
Chess has long been considered a brain game. However, other than that, people have mostly neglected the significance of other brain games. But it is time that, besides considering other things for sharpening your mind, you also start focusing on brain games. It will be not only entertaining but also mentally challenging, making these brain games so special.