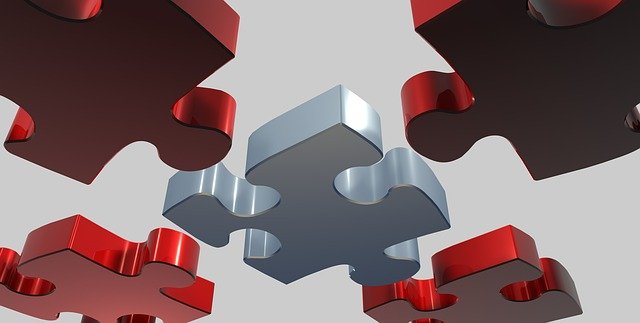 There is no doubt that microlearning is an effective way of delivering eLearning. For those who are unaware, organizations have been using this learning strategy for years to improve their online training. The concept of microlearning is to organize your eLearning course content into bite-sized chunks. Each of which has an underlying learning purpose. If you use microlearning for your online training, you'll reap a lot of benefits. There are several reasons why you should use it in your classroom. That includes the fact that you will be able to provide effective training for your learners.
On the other hand, gamification is one such training method that not only engages learners but also increases the retention rate of learners. For a long time, gamification was used in online learning courses.
But, did you ever imagine the power of combining microlearning with other gamification strategies to yield much better results?
In this post, we will explore how you can create eLearning content that is more effective and engaging with a blend of microlearning and gamification.
Why You Should Try Gamified Microlearning
It is no longer necessary to sit in a classroom or use a computer to take part in online training. Neither do you need to attend classes during office hours any longer. The growth of mobile technologies has made learning more convenient for everyone. Mobile devices coupled with gamification and microlearning have proven to be an excellent way for people to take advantage of on-the-go learning while staying focused on their daily routines.
Games developed in the form of little chapters that incorporate micro sessions can prove beneficial. This will not only engage the learner in the activity but they will complete the particular chapter that is gamified. You can also apply this to the chapters that are important. This will boost their retention rates. This is how gamification and microlearning work together for an effective eLearning program
Only add important game mechanics
There are more aspects to gamified microlearning than incorporation in micro activities and keeping track of points and badges on a leaderboard. Make sure you only introduce the necessary game mechanics to take advantage of this trend. You can only distract your learners from achieving the learning goal when you provide them with irrelevant challenging tasks. If you're going to use gamification and microlearning to deliver eLearning content, be sure to introduce only the necessary game elements. Make sure every game element contributes more to the learning experience than fun.
You can introduce these elements in many ways. Yet, providing learners with questions is one of the most effective approaches. For instance, when developing your microlearning module, you might want to introduce short quizzes and mini-games that match the right choice. Include them frequently throughout the module.
Ensure you focus on performance-based learning
It is true that you can use microlearning for a variety of purposes, but it has one primary purpose: improving learner performance. You should develop modules that emphasize performance-based learning. Using a mix of microlearning and gamification in your eLearning content is one way to ensure success. You can integrate gamification into your microlearning content in several ways.
For instance, provide your students with microgames that involve picking the right solution or matching the right option. That way, they will gain insight into the next topic. As an alternative, you may also use progress bars to show your learners' progress. Furthermore, you can also add extra points for engaging learners in reflective activities.
Offer personalized learning experience
The one-size-fits-all approach does not work anymore. Today, learners prefer learning items that pertain only to their development. Certainly, we are all aware that each learner has their own preferred learning style.
You can deliver a better learning experience with gamified microlearning, as mentioned earlier. But, to maximize the effectiveness of eLearning content including both gamification and microlearning, you must develop customized learning pathways. The reason is they address each learner's specific needs.
Provide feedback at the right time
The advantage of gamification is that it enables users to receive feedback when they need it. Thus, when you use gamification combined with microlearning for delivering your eLearning content, learners are able to receive timely feedback. This will motivate them to take the next step in learning.
Conclusion
Finally, it is important to have a Learning Management System (LMS) that uses both gamification elements and a microlearning strategy. These are both highly effective and beneficial learning tools. If you do not have an LMS that provides you with such options, then you need to rethink your LMS too. E-learning that employs both can enhance the learning process for your learners as well as result in greater business benefits.