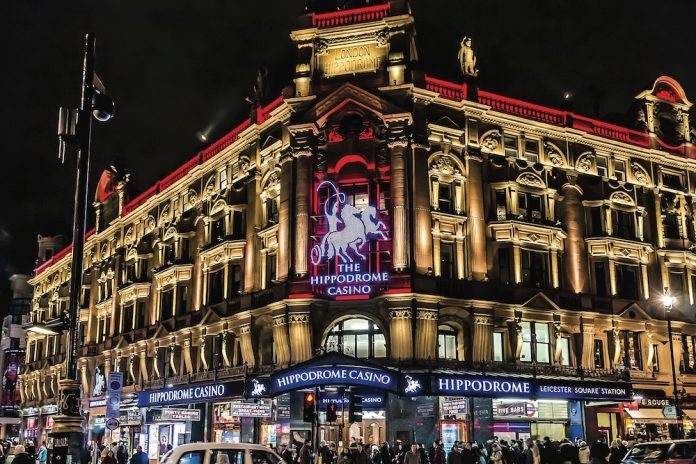 With the rise of the internet, brick and mortar casinos have become less popular than they once were. As technology improves, online gambling is becoming more accessible to people and the experience is becoming a lot better.
Many people who once would have gambled out "in the real world" are now turning to the internet to play. With that being said, there are still a significant number of land-based casinos operating in the UK.
How many casinos are there in the UK?
In the UK, there are roughly 140 land-based casinos in operation. Not surprisingly, quite a lot of them (around 25) are located somewhere in London.
As you would probably expect, a lot of these casinos are owned by the same companies. For example, there are a large number of casinos operated by Gala and Grosvenor Casinos. Some of the most famous casinos in the UK include places like The Ritz Club or Manchester 235, which is frequented by footballer Wayne Rooney.
Advantages of land-based casinos
Despite the convenience of playing on online casinos, it seems land-based casinos are still going strong. So what advantage is there to playing in a real-life location instead of playing online?
One of the main draws of a real casino is the atmosphere. You get all the sights and sounds of the game and of people enjoying their evening. Visiting a casino is about more than just playing the games; you can enjoy a few drinks at the bar and have a relaxing evening. A night sitting in front of your computer screen may not compare for some people.
There are also some other great benefits to playing at a land-based casino. For instance, you might enjoy free cocktails or a great buffet.
Land-based casinos want to make sure you spend as much time playing as possible, so they offer a lot of great hospitality to make sure your stay is a good one. Some casinos might even offer you free hotel accommodations. Usually, this kind of offer is only extended to players prepared to spend a lot of money.
Disadvantages of land-based casinos
You can certainly have a great experience when playing at land-based casinos, but there are some disadvantages. For example, you might not have a casino located anywhere close to you. Or, if you do, maybe you don't have the means of getting there and back.
Another disadvantage is that it is incredibly easy to lose track of time in a land-based casino and spend more time and money than you intended. Land-based casinos use a lot of psychological techniques to keep you playing. For instance, have you ever noticed you never see clocks inside a casino?
Alternatives
Did you know live casino games are a fantastic way to get the experience of playing in a land-based casino, but from the comfort of your own home?
Live casino games involve a real-life dealer running a game in front of a webcam. They run the game just as they would in a real casino, although sometimes, they might use oversized cards so you can see them clearly on camera.
The players can even interact with the dealer through a chat system. These days, you can even play these live dealer games on a mobile phone or a tablet, as well as on your computer.
Live dealer games are a great way to add a bit of the human experience to your gaming sessions without actually needing to go to a casino. It's a great alternative for people who want an authentic casino experience without having to leave the comfort of their own home.
The future of online casinos
A small number of live casinos have started to offer virtual reality games. These casinos use a virtual reality headset such as the Oculus Rift to create a virtual casino space.
If you own such a VR device, why not give one of these casinos a try and experience what could be the future of online gaming?