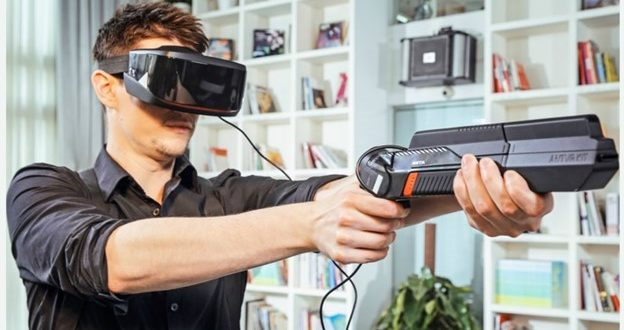 Gaming has become unprecedentedly competitive hence seasoned gamers are always on the lookout for ways to enhance their performances. This means professional gamers have to consistently be in touch with the market to ensure they stay ahead and protect their earnings.
The options of gaming peripherals available on the market are overwhelming. This market is so massive that it is expected to worth around $3.6 billion this year. Exploring this market to pick a viable gadget to boost your performance can be quite tricky.
The following Top 7 gaming gadgets are provided to make the task of choosing the right and best gadget for your gaming setup much easier.
Wireless Gaming Mouse
Often, gamers assume they will do just fine with a normal mouse but once they get to use a gaming mouse, they never want to use a normal mouse again. The ergonomic design of these gadgets makes them very suitable for many hours of gaming – your wrist won't hurt. Another advantage is the wide mouse pad that comes with the package which gives users more room to maneuver.
Gaming mice are lighter, easy to move, and have instant response allowing gamers to respond quickly and accurately. The best part of this is that you can customize the mouse according to your game.
Gaming Chairs
Ergonomic gaming chairs are among the most important gadgets needed by all gamers. This is particularly true for professional gamers who need an ideal environment for better performance. Ergonomic gaming chairs are the most comfortable types of gaming chairs available on the market today. Having to spend several hours playing a competitive game requires that you are in a very comfortable position as well as being able to change positions without losing support. Hence having a comfortable gaming chair is a must if you want to boost your performance as a professional gamer.
Gaming chairs are designed to support gamers throughout a long and intense gaming session. The lumbar support is excellent and the interaction between the audio and the internal tech creates an immersive experience.
Note: Using these excellent chairs for practice allows you to create a tournament environment in your home.
Gaming Headset
Professional gamers need a good sound output to function at their best. For example, your sound output will significantly impact the detection of enemy sounds and how quickly you can respond. Also, you need good sound output when discussing with your gaming network.
A gaming headset is needed for these. It creates an immersive experience for gamers by blocking external sounds or noise. An excellent gaming headset for pro should have high frequency, have a clear sound, and zero fuzzy feedback. The attached microphone that comes with most headset makes communication with other gamers easy. Sensitivity and durability are also important attributes to look out for in a gaming headset.
Note: an inappropriate headset can cause serious problems such as giving users a headache as well as inhibiting the ability of gamers to perform at their best
Mechanical Keyboard
Pro gamers seeking to boost their performances need an excellent, mechanical gaming keyboard. Membrane keyboards are an excellent option for typing and other functions but are not the best for pro gamers. The chances of error are higher and it is not very comfortable.
On the other hand, mechanical keyboards are perfect for high-stake gaming. Each key has a plastic slider, stem, and spring under it. The pressed key is registered and tactical or auditory feedback is provided.
Note: the selection of the best keyboard for you must be informed by what you are comfortable with. There are diverse amazing keyboards on the market, go for what you are comfortable with.
Gaming Monitor
A gaming monitor is another very important gaming accessory that can boost the performance of pro gamers. The clarity and quality of the graphics on the screen must be top-notch to aid quick response. The color palette, augmented balance, and vibrancy are very important properties to look out for.
Note: characteristics of gaming monitors are numerous, narrow down your priorities to make your search easier.
Custom Controller
A controller can have enormous impacts on the kind of gamer you are hence you have to pay attention to it. There are wired or wireless controllers and you can as well order a customized controller. A customized controller works perfectly for your gaming needs hence boosting your performance.
Wifi Routers
Finally on this list is a Wifi router. Online gaming needs a very strong and reliable internet connection. This makes a huge difference in your performance because it can hand a massive advantage to your opponent should the speed drop. Get Wifi routers with a broader bandwidth.
Conclusion
Gadgets are very important players in your level of performance. Obsolete gadgets will greatly impede your performance while the latest and best ones will boost your performance. This may require a sizeable investment but it is worth it and will boost your earning. In selecting the best gadgets, don't just follow trends, make your research and ask questions before going ahead to buy.