Money is probably the most important thing in life, regardless of what those self-development books tell you. We want and need it, and it is pretty difficult to be happy without having any. Money has an even better taste when it's earned through your intellect and cunning, and that is why people like to gamble and play games for actual earnings. The thrill of making money out of winning a game of skill, or chance for that matter, is like no other. People gamble for the thrill of it and for the joy of playing a game, but it all comes down to money at the end of the day. And there's no feeling like winning some by virtue of being really good at something. These are some real games you can actually make money from, if you're good enough, because what better way to make some cash than playing a game you love?
Battle Arena Games
League of Legends
Unless you have been living under a rock, chances are you have heard of League of Legends, commonly referred to as 'LOL' by its avid fans. This multiplayer arena game sees 5 players pitted against another 5 in an epic battle taking place in the arena. Each player chooses a champion to play with throughout the game, and they fight enemy champions in one of 3 lanes at a time. Like most multiplayer games, LOL requires skill and experience, and much practice. But the upside is if you are good enough, you can play in the top leagues, like Riot Games, and earn yourself the chance to make some money by winning versus other professional players in a tournament.
Dota 2
Another multiplayer battle arena game, Dota 2 is one of the most famous of its kind in the whole world, and it's even more difficult and technical than League of Legends, which makes sense because Dota has been around for a lot longer than LOL. The same drill applies; you can enter tournaments if you're good enough, and there's a big tournament held every year called the International, where players compete for sums of money that can reach up to millions of dollars.
Role Playing Games
Swagbucks
Swagbucks started out as a loyalty and reward program that gave its users rewards for using their dedicated search engine. With time it evolved into its current form where you can earn money for playing your favorite games online. You have the arcade and word games, and plenty of other options catering to all tastes. The more you play, the more credits you earn, which can eventually be turned into coupons, vouchers, or even cash transferred to your PayPal account if you want.
Exodus3000
This is another very popular multiplayer RPG strategy game where you explore Mars, making alliances and destroying enemies. The game takes place in a future setting, where players set out to collect Mars dollars, by searching the ruins and attacking their foes. You can get $20 for 300,000 Mars dollars.
Shooting games
Fish Hunter
You can actually play some shooting games online for money, which is probably the coolest thing there is. You get to shoot monsters, aliens, beasts, or whatever comes your way, and you can get paid for it. Tembak Ikan is a game where you shoot fish scattered all over the place, until the monster sea boss appears and you'll have to take him on too. The game can be played with several people, which even adds more fun to it.
Online casinos
There's nothing like a good casino game. Gambling is one of the most enthralling experiences out there, and it's truly the rush of a lifetime. Fortunately, you don't have to go to an actual casino in Las Vegas to enjoy the full experience of gambling. With the advent of the internet, casinos have been made available online where you can play all your favorite games from the comfort of your laptop, mobile, or tablet screen at home. Whether it's card games, slots, or any other one you normally play at a real live casino, you're going to find it in online ones. You just play online and your earnings can be received when you checkout and you can have them transferred to your bank account.
Tournaments
Fortnite
Fortnite has taken the entire world by storm over the past couple of years, and that has led the creators to invest in having real tournaments where players can make some actual money by playing the game they love so much. You can find several tournaments being held online, where the winners take home the cash prize.
PUBG
It wouldn't make sense if PUBG didn't also have the option of making money out of playing. It's safe to say PUBG has become the most famous battle royale game all over the world, and they also have tournaments where you will need to qualify with a team of your friends in order to compete for the earning.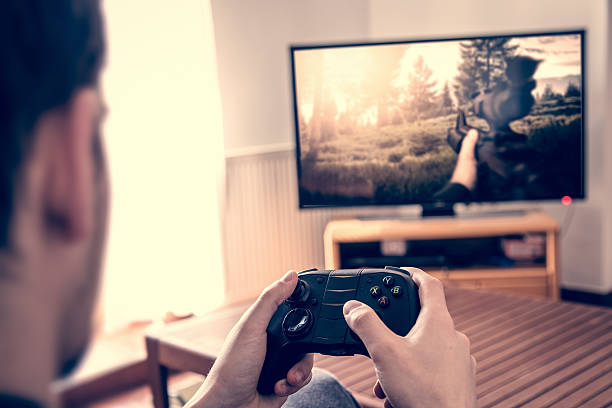 Popular Gaming Sites
Play Rummy
Play Rummy is one of the coolest online gaming sites out there, and it offers a variety of games that cater to different tastes. It is also one of the few websites out there where you can make some actual money if you keep playing and are good enough with the games.
Second Life
Second Life is one of the biggest online gaming websites in the world, and it is estimated that the website has 1 million active users that regularly play. This is basically an online virtual world where each player has an avatar. They then engage in activities that include selling and buying virtual properties, content, and gadgets. The game has an intricate world with a closed economy where players can engage in a very engrossing game in a world that has plenty of interesting details.
Thanks to the internet and technology, you have endless options and possibilities out there. This list is just the tip of the iceberg when it comes to games you can make passive income business from, and it's quite a sure thing that you can easily find a game you like where you can make some money on the side from doing something you love and enjoy. Sure, you're not going to be a millionaire just by playing the game, but you can definitely make some cash on the side while enjoying one of your favorite games, and that alone is a very interesting premise.