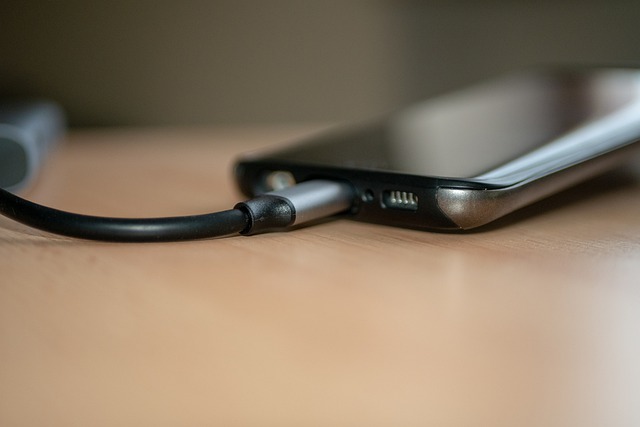 These days owning a USB-C Hub is no longer just a necessity for industry professionals, but also general consumers. This is because they offer an expansion on the most basic of laptop setups, allowing users more room and flexibility to carry out a multitude of tasks and projects. However, picking out any random USB-C hub is not the way to go. The best models should be able to provide all the necessary ports that you need, while still being portable enough for convenient carry. But most importantly, it needs to function perfectly enough that you are fully satisfied with its performance.
This is why we recommend choosing a manufacturer like Lention. As they have a wide range of usb c multi hub to choose from. And all their models are tried and tested to offer high-quality performance for whatever tasks or projects you may have. However, considering the many varieties they have on offer, we decided to dive into the top 5 USB-C hubs that we believe will satisfy your computing needs quite well.
LENTION 4-in-1 USB-C Hub with USB 3.0, USB 2.0 (CB-C13)
The Lention (CB-C13) is one of the smallest and most portable USB-C hubs that you could ask for, thanks to its rounded shape and a short cable. As a result, it is a lightweight and appropriate size to carry in your laptop bag when traveling. Moreover, it is a convenient 4-in-1 hub that features one Type-C, one USB3.0, and two USB2.0 ports. And while it doesn't have the largest number of ports, it makes up for that with a high-speed data transfer rate of up to 5 Gbp/s. It also allows you to charge your laptop up to 60W while transferring data and connecting multiple low power peripherals. It is also universally compatible with most Windows laptops and Macs that come with USB-C PD function. Additionally, it is highly durable due to its 2.5D unibody aluminum alloy exterior, ionized finish, and reinforced TPE cable coating. Overall, it's a great USB-C hub to take on the go, at an affordable price to boot.
LENTION USB C 11-in-1 Laptop Docking Station (CB-C95)
The Lention (CB-C95) can best be described as the "Big Boss" USB-C hub in the current market. And, given what it does, it's well worth the rather hefty price tag that it comes with. At 10.23 x 3.50 x 0.96 inches, it's a thin, long, slanted wedge that props up your laptop. It's a fully loaded usb-c dock, with several rear-facing ports optimized for dual displays, with a foot-long USB-C cable to boot. It is also the best usb c hub with hdmi and DisplayPort that you could find if expanding the number of external displays is your top priority. In terms of specs, there's three video Output (HDMI / DisplayPort / VGA), 1 SD/SDHC port and a MicroSD slot, a Gigabit Ethernet port, 3.5mm Aux Port, 2 x USB 3.0 Ports, and 1 x USB 2.0 Port. It is also optimized to provide provides up to 100W of USB-C Power Delivery for quick-charging phones and even laptops. As mentioned before, this extensive functionality comes for $110. which may be way more than you'd expect to pay for a USB-C hub, but it's is worth the extra cost for the huge amount of added functionality and ports that it offers in return. And while it isn't the most portable option as it is more of a USB-C dock than a hub, it does lend itself to be the perfect permanent addition to your workstation or desk.
LENTION 7 in 1 USB C Hub with Gigabit Ethernet, Silicone Sleeve (CB-C75)
The Lention (CB-C75) offers a complete usb c hdmi hub within an attractive, professional chassis that is covered in a silicone sleeve. It offers virtually most of the connectivity you may need, as it comes loaded with; 3 USB 3.0 ports, 1 Type C charging port, an HDMI port, a VGA port, and a wired RJ45 LAN ethernet port, all in one. The only thing it lacks is an Auxiliary jack for headphone use. However, it does support a data transfer rate of up to 5Gbps. Moreover, it also provides up to 100W power for your laptop and attached devices. Plus, it comes with an HDMI-enabled display output set at a resolution of up to 4K. Or a VGA-equipped one at a resolution of up to 1080P. But, if you are using the HDMI and VGA port, the maximum resolution will limit to 1080P on both displays. However, the main highlight of this hub is its anti-slip silicone protective case. As it does well to provide all-around protection from scratches or dropping. Additionally, it also comes with a braided nylon cable and anti-slip connector to ensure long-lasting durability and performance.
LENTION USB C to SD/Micro SD Card Reader with USB 3.0 Adapter (CB-CS15) 
At 2.11 x 1.28 x 0.43 inches, Lention's CB-CS15 is an inexpensive and somewhat tiny USB-C dock that plugs directly into your laptop, without a connecting cord. Most may think that this hub is unsuitable or insufficient, but you would be surprised at how much functionality such a small device can offer you in daily use. As it comes with just enough room for a USB 3.0 port that provides a data transmission speed of up to 5Gbps. Moreover, it also includes two SD card slot readers that allow for a data transfer speed of up to 200Mbps. This makes it an extremely portable and compact usb-c hub that should serve all your basic needs and be easy to carry around wherever you go. And while some may prefer some of the other docks that offer more flexibility and functionality, this is still a very good choice. Most especially for those who are constantly on the move, working out of coffee shops or other remote areas.
LENTION USB C Standing Dock for 2018-2020 iPad Pro (CB-D42)
If you are a remote worker and consider yourself to be more a tablet or iPad user than a laptop user, then the CB-D42 model is the perfect choice for you. This reasonably priced docking station is very suitable for those who prefer to use smaller work setups. It is highly compatible with a wide range of tablet devices that support USB-C connectivity, and despite its minimal design, it is also extremely powerful. It features 2x USB 3.0 ports that can support up to 5Gbps data transfer speed, Micro SD / SD dual card readers, 1x HDMI port, 1x USB-C charging port, and 1x 3.5mm Audio port. This makes it a rather convenient accessory, especially if you need to connect a wide number of external devices at once. The HDMI port can also support a maximum of 4K video output. And it also comes with a 3.5mm AUX port for easy audio output connectivity. Additionally, it offers fast charging for any external devices boasting up to 100W power pass-through. This makes it a rather convenient option that can be easily carried around and set up to act as a screen display for your tablet. After which, simply connect an external keyboard, plug in your earphones, and just like that, you are all set!